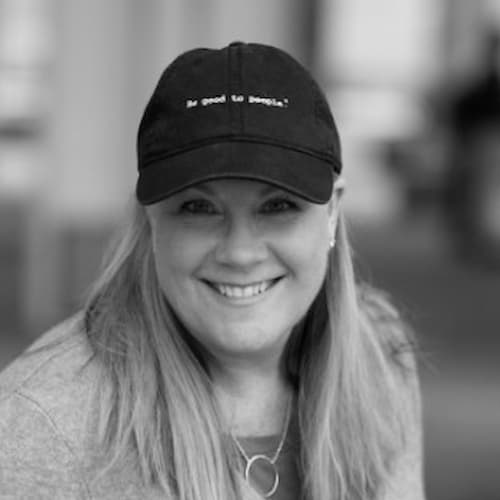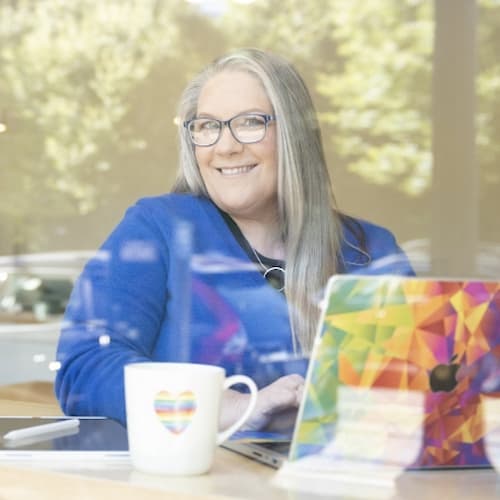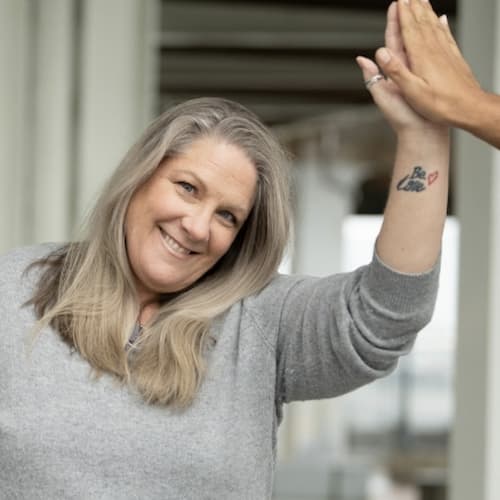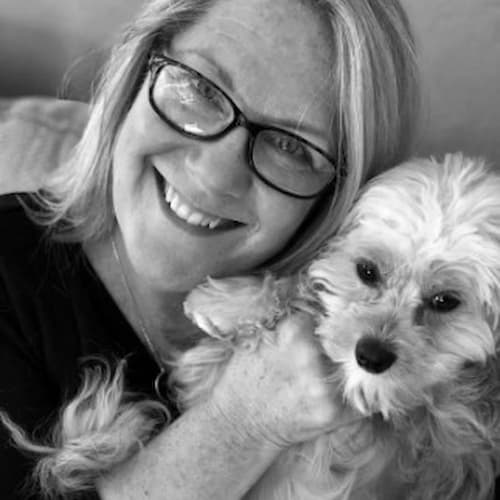 Some of My Favorite Things
Most of the time, it's blue, with purple coming in strong in position number two
Fall, with Spring as a close second (that's what living in the Pacific Northwest will do to you!)
Total Toss-Up: Big Sur, the California Sequoias, and Anywhere on Maui
Mood and Vibe Dependent: Motown & Soul, Flamenco Guitar, and Solo Cello
Can't Choose: The Way of the Peaceful Warrior & Women Who Run with the Wolves, and so, so many others
In no particular order: Shawshank Redemption, The Wizard of Oz, Amélie, & Pulp Fiction
Caprese Salad, pretty much anything grilled, Three-Berry Shortcake with Orange Zest Whipped Cream
First cup of morning coffee, almost anything with coconut milk and pineapple juice, Champagne, of course
Cooking with people I love, hiking in the Redwoods with Jaden with Jax, and dancing with the music turned up loud
Just about anything that fosters inclusivity and belonging, and creating community.
Building a life, family, and business I'm proud of and fulfilled by, despite some pretty hefty challenges and tricky barriers along the way.
Changing the world begins with the very personal process of changing yourself, the only place you can begin is where you are, and the only time you can begin is always now. – Gary Zukav
WHAT I LOVE ABOUT MY WORK AND CONTRIBUTION TO THE WB TEAM
Being a mentor and guide for the extraordinary humans I work with who are living their lives with purpose, intention, and a desire to make a difference in their place in the world.

Being immersed and engaged in the creative process, whether that's developing a business strategy, putting together revenue and expenses forecasts, or curating the design elements for a new brand, I love it all!

We call it 'loving up our people' — whether it's our clients or the rockstars on the WB Team, it brings me so much joy and fulfillment to 'be there', a soft place to land, and mirror to reflect back all that is unique and good in people.
WHAT BEING A PART OF THE WHOLEHEARTED BUSINESS TEAM MEANS TO ME
Even on the days that challenge me the most, I still begin and end my day with awe for this little business I've built — that at its core is simply about making things better for people and the planet.
That we have the privilege to do our work by creating beautiful and meaningful content, experiences, and spaces, that support healing, innovating, thriving, and building relationships and community — alongside people that I love, respect, admire, and enjoy — it doesn't get much better than that.
PERSONALITY ASSESSMENT TOOLS & RESULTS
Clifton Strengths Assessment Tool (Formerly StrengthsFinder 2.0)
This assessment measures your innate talents — your natural patterns of thinking, feeling, and behaving. The StrengthsFinders tool was developed to help people discover their unique abilities and uncover information about themselves, and to guide them towards doing what they do best.
Amanda's Innate Talents: Positivity ■ Learner ■ Achiever ■ Connectedness ■ Individualization
The Enneagram Personality Typing
The Enneagram is a system of personality typing that describes patterns in how people interpret the world and manage their emotions. The Enneagram describes nine personality types and maps each of these types on a nine-pointed diagram which helps to illustrate how the types tend to relate to one another.
Amanda's Personality Type: 8 - Challenger ■ 2 - Helper ■ 7 - Enthusiast
Human Design Chart
The Human Design System is a logical system that brings together principles from ancient wisdom and modern science and provides a practical tool for self-discovery and soul-aligned decision-making.
Your Human Design Chart reveals your genetic design and a blueprint of who you are to help you recognize, understand, and embrace your innate gifts.