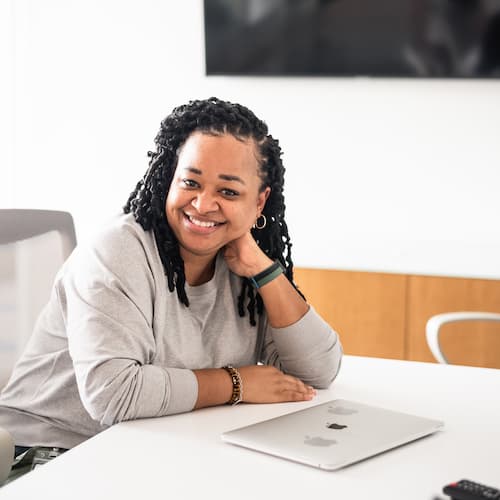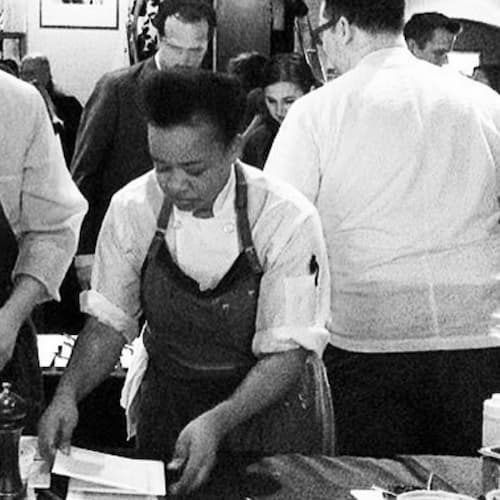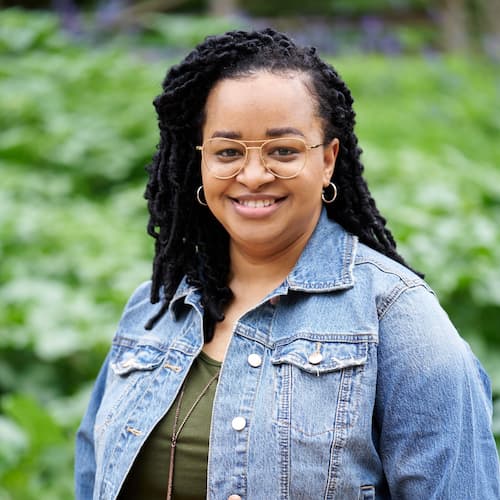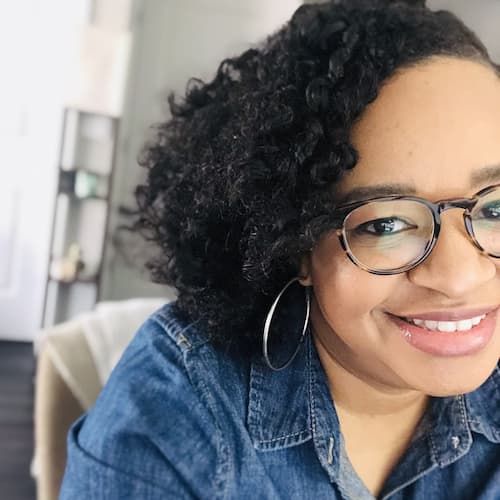 Some of My Favorite Things
Army Green, quickly followed by any Fall Color
Fall for sure! Warm hot cocoa, Pumpkin Spice anything is my jam
Anything near the ocean… I love the water. Not so much the sand though
I've been told I'm an old soul, so mostly John Coltrane, Johnny Hartman, and definitely 90's R&B (when music was still music)
Too many to choose, but if I have to - The Egyptian by Mika Waltari, A Good Cry by Nikki Giovanni and my childhood favorite, Are You There God It's Me, Margaret by Judy Blume
I'm a sucker for a good Mob Movie: The Godfather, Part I; Goodfellas, and Casino, but I also love period films like Pride & Prejudice, Upstairs/Downstairs, and The Duchess of Duke Street
Gingerbeer, Small Batch Bourbon, Pineapple Mimosas
I'm a SUPER Foodie so finding amazing restaurants and trying new cuisines is one of my favorite things to do
Offering support and guidance to other humans, to amplify often dismissed voices, to remove barriers to access and resources, and most of all to remind people that they are both seen and heard.
Making a career change from 15 years in Finance to Full-time DEI after feeling called to the space.
"For everything under the sun, there is a time and a season" – Ecclesiastes 3:1-8 (not religious, but the quote is still something I live by)
WHAT I LOVE ABOUT MY WORK AND CONTRIBUTION TO THE WB TEAM
Being a safe space for organizations as they walk through very vulnerable, difficult, and confusing moments
Creating relationships and letting teams know that everyone has to start somewhere and that it's ok if you don't get it right the first time
Being in service to the world's culture; making it a better place one organization at a time
WHAT BEING A PART OF THE WHOLEHEARTED BUSINESS TEAM MEANS TO ME
A sense of grounding and support in the DEI space with an open, welcoming, and non-judgmental approach
An open-ear to any question be it "politically correct" or otherwise; again, we all start somewhere
A valued partner to support the building of inclusive, equitable, safe, and culturally uplifting spaces
PERSONALITY ASSESSMENT TOOLS & RESULTS
Clifton Strengths Assessment Tool (Formerly StrengthsFinder 2.0)
This assessment measures your innate talents — your natural patterns of thinking, feeling, and behaving. The StrengthsFinders tool was developed to help people discover their unique abilities and uncover information about themselves, and to guide them towards doing what they do best.
Jewell's Innate Talents: Relator ■ Learner ■ Deliberative ■ Self-Assurance ■ Adaptability
The Enneagram Personality Typing
The Enneagram is a system of personality typing that describes patterns in how people interpret the world and manage their emotions. The Enneagram describes nine personality types and maps each of these types on a nine-pointed diagram which helps to illustrate how the types tend to relate to one another.
Jewell's Personality Type: 8 - Challenger ■ 1 - Reformer ■ 3 - Achiever
Human Design Chart
The Human Design System is a logical system that brings together principles from ancient wisdom and modern science and provides a practical tool for self-discovery and soul-aligned decision-making.
Your Human Design Chart reveals your genetic design and a blueprint of who you are to help you recognize, understand, and embrace your innate gifts.