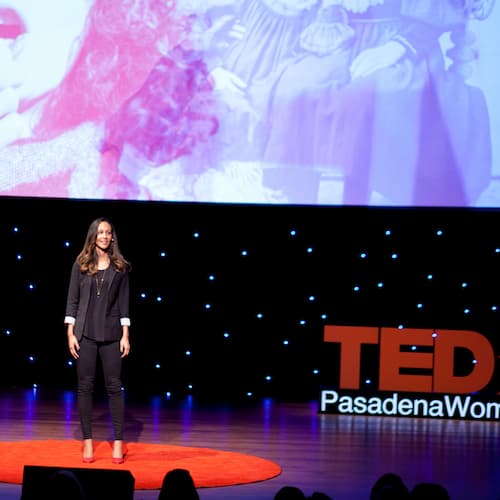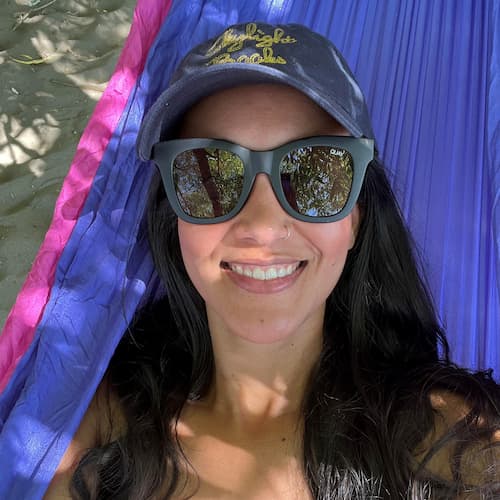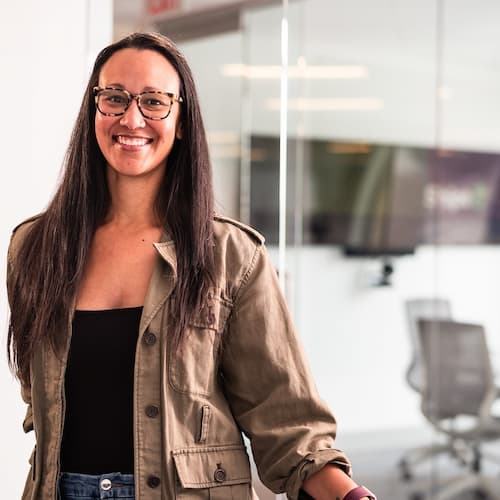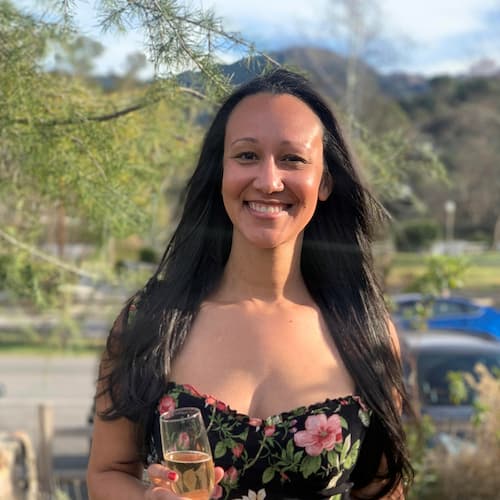 Some of My Favorite Things
I love purple, red, a deep, royal blue. And I love bright yellow too!
Summer is my favorite — even as an adult with adult responsibilities, summer still always feels a little bit like freedom. I love the fresh start feeling of Spring too!
Ojai, California is one of my favorite places! I also love New York City and pretty much anywhere in France 🙂
Give me anything I can dance to — pop, hip hop, salsa, and the like!
Oh my goodness, there's so many! I'll share some of my favorites from this year: The Roughest Draft by Emily and Austin Wibberley, Girlhood by Melissa Febos, and This Time Tomorrow by Emma Straub. I also love Big Magic by Elizabeth Gilbert, Stray by Stephanie Danler, and Between Two Kingdoms by Suleika Jaouad, and My Body by Emily Ratajkowski
I love love love Nancy Meyers' movies: "The Holiday" (which I can watch at any time of year) and "The Intern" are my top two films of hers! Just so much feel-goodness and so aesthetically pleasing 🙂
Macaroni and cheese — from blue box to gourmet, it's my go-to meal always.
Black coffee, Topo Chico sparkling water, or a crisp glass of Kim Crawford Sauvignon Blanc
Reading 🙂 I also love dancing and writing fiction and personal essays. Oh! And naps. I really enjoy naps too!
Literacy and education; eliminating hunger; equitable rights for BIPoC, LGBTQIA+, and other historically marginalized groups
Moving to Oregon from LA in the midst of a tough life transition and rebuilding my life so that I'm surrounded by people I love (who also love me!), I'm doing work that brings me joy and does good in the world, and I feel comfortable and confident being my authentic self with everyone around me.
"Let me live, love, and say it well in good sentences." – Sylvia Plath
WHAT I LOVE ABOUT MY WORK AND CONTRIBUTION TO THE WB TEAM
I love that I get to share stories that drive connection and foster belonging.

I love that I get to help people see that we humans are more alike than we are different,

and

that sharing and celebrating our differences makes all of us better.

I love that I get to be creative every day!
WHAT BEING A PART OF THE WHOLEHEARTED BUSINESS TEAM MEANS TO ME
I look forward to contributing my passion for and experience in inclusive storytelling! It's a privilege to support the Wholehearted Business team — and all of our clients — with the strategy and guidance that will help them share more stories, highlight more diverse perspectives, and just generally, make people feel included and connected through learning about one another and ourselves.
PERSONALITY ASSESSMENT TOOLS & RESULTS
Clifton Strengths Assessment Tool (Formerly StrengthsFinder 2.0)
This assessment measures your innate talents — your natural patterns of thinking, feeling, and behaving. The StrengthsFinders tool was developed to help people discover their unique abilities and uncover information about themselves, and to guide them towards doing what they do best.
Jenna's Innate Talents: Intellection ■ Input ■ Futuristic ■ Strategic ■ Relator
The Enneagram Personality Typing
The Enneagram is a system of personality typing that describes patterns in how people interpret the world and manage their emotions. The Enneagram describes nine personality types and maps each of these types on a nine-pointed diagram which helps to illustrate how the types tend to relate to one another.
Jenna's Personality Type: 3- Achiever
Human Design Chart
The Human Design System is a logical system that brings together principles from ancient wisdom and modern science and provides a practical tool for self-discovery and soul-aligned decision-making.
Your Human Design Chart reveals your genetic design and a blueprint of who you are to help you recognize, understand, and embrace your innate gifts.
Jenna's Type: Splenic Projector