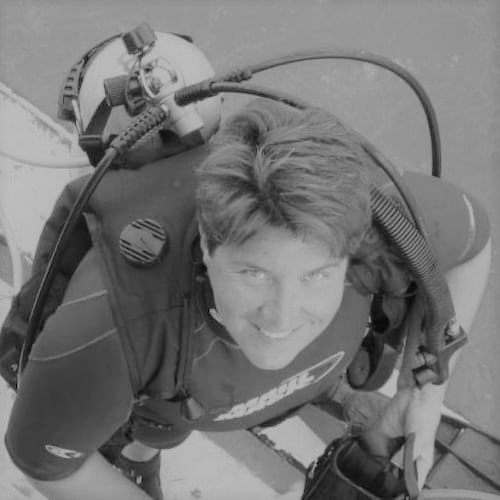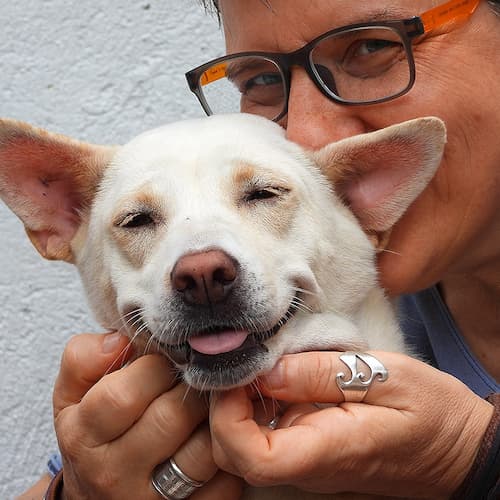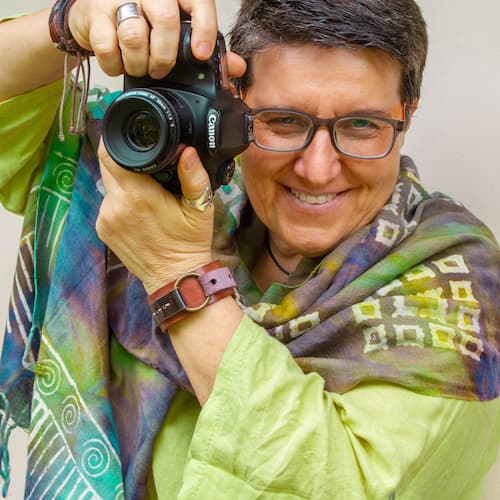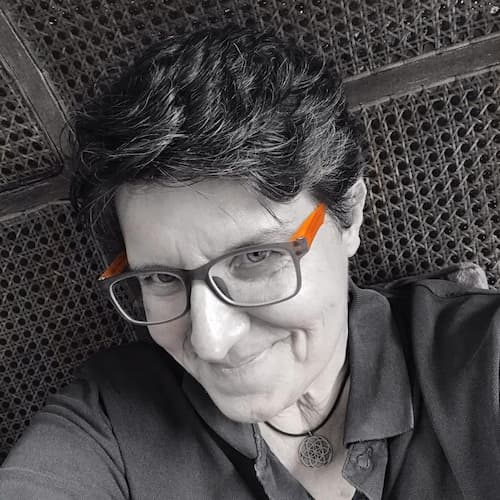 Some of My Favorite Things
Orange, Yellow and a color called "Apple-Blue-Sea-Green" as we say in Dutch
That would be the Fall… and its colors …. as a photographer, that always makes me 'wow'!
Being on a safari boat, scuba diving in Egypt and Sudan, out on the Red Sea!
I love maaaaany different genres, though oriental music and deep house get me like no other!
Paolo Coelho's "The Alchimist" is at the top of my list.
Too many to remember right now … Definitely Out of Africa, Le Grand Blue (The Big Blue)
Anything that involves a fresh loaf of sourdough and salted butter - most of the speciality dishes back home (Belgium) - Tuna Tartare - Poje Bowls - Thai food - thin crust pizza - salted caramel ice cream for dessert
Cafe Latte with coconut milk - Ice Lemon Tea - Mojito's - Moroccan tea
Urban photography, wandering around, solo, just my camera and me (it's my meditation) - Scuba diving and filming underwater (the hardest part of getting back to the surface) - Traveling (so far, Egypt felt like coming 'home') - Gardening (especially tending to my seedlings) - Creating things from recycled wood, pre-loved fabrics, sea glass, … - Walking on the beach with our Bali dogs.
The wellbeing of animals (because they don't have a voice nor a choice) - Sustainability (one day, I want to greenify a big plot of arid land) - Kids and Women's rights.
Having followed my heart and my intuition many times over in my life and in my career, on a deep quest to reveal my purpose in life. Having left the comfort of my home country to explore other parts of the world and of myself … and keep giving myself permission to show up in the truth and fullness of who I am and who I am becoming with each new day.
"A ship in the harbour is safe but that is not what ships are built for." – John A. Shedd "Surround yourself with people that lift you higher" – Oprah Winfrey "In any given moment we have two options: to step forward into growth or to step back into safety." – Abraham Maslow "When you follow your bliss, you begin to meet people who are in the field of your bliss, and they open the doors to you." – Joseph Campbell
WHAT I LOVE ABOUT MY WORK AND CONTRIBUTION TO THE WB TEAM
To receive the guidance and wisdom of those who have walked this path long before I even started;
To be given the opportunity to bring my own creativity, intuition, and 'lens' on the topics at heart;
The sheer joy of working together, despite the distance that separates us, and the fun we have while co-creating;
The fact that I am learning and growing. Every. Single. Day. No exception;
I am being invited and even encouraged to bring all of who I am to the table, not just my professional skills
WHAT BEING A PART OF THE WHOLEHEARTED BUSINESS TEAM MEANS TO ME
To be valued, seen, heard, recognized, appreciated, and respected like I have never – and mean NEVER EVER – experienced before;

The deep fulfillment to know that I am part of something much bigger than me;

A warm sense of belonging – I had forgotten just how truly important that was to me, until I became a part of this incredible Team!

I love being part of something that keeps growing and keeps getting better and better … and BETTER! Even the sky is not our limit!
PERSONALITY ASSESSMENT TOOLS & RESULTS
Clifton Strengths Assessment Tool (Formerly StrengthsFinder 2.0)
This assessment measures your innate talents — your natural patterns of thinking, feeling, and behaving. The StrengthsFinders tool was developed to help people discover their unique abilities and uncover information about themselves, and to guide them towards doing what they do best.
Valerie's Innate Talents: Restorative ■ Activator ■ Strategic ■ Empathy ■ Futuristic
The Enneagram Personality Typing
The Enneagram is a system of personality typing that describes patterns in how people interpret the world and manage their emotions. The Enneagram describes nine personality types and maps each of these types on a nine-pointed diagram which helps to illustrate how the types tend to relate to one another.
Valerie's Personality Type: 2 - Helper ■ 7 - Enthusiast ■ 9 - The Peacemaker
Human Design Chart
The Human Design System is a logical system that brings together principles from ancient wisdom and modern science and provides a practical tool for self-discovery and soul-aligned decision-making.
Your Human Design Chart reveals your genetic design and a blueprint of who you are to help you recognize, understand, and embrace your innate gifts.
Valerie's Type: Manifestor-Generator